Seeking Social Wellness through Personal Growth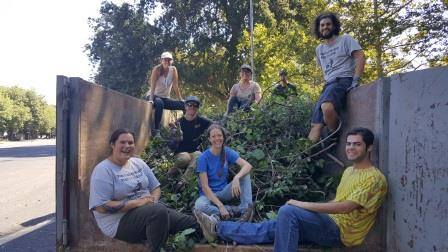 I first discovered Social Stewards in spring of 2016 on Meet-Up. It was promoting personal and social responsibility with an emphasis on environmental awareness and stewardship.
This message resonated with me, and I happily joined and began attending. I've been involved ever since.
At first run by Jeremy Jensen, and then Aaron Logan, we became friends and we are good friends today. Together we became the administrators of the Facebook page and Meet-Up groups. Later, we registered the domain name SocialStewards.org which has been used to support the various group meetings. We hope to complete a still-not-released app for coordinating these and other social events, using some of the technology developed for Air Trade and Organic Nearby.
Accomplishments
Our accomplishments as Social Stewards include:
Guided group meditations.
Support and coordination for community group therapy sessions.
Intensive studies in inter/intra personal communications. (Non-Violent Communication)
Community support for victims of the #CampFire in Paradise, California.
Environmental education in the hydrological (water) cycle of Butte County.
Tree planting in coordination with the Butte Environmental Council.
Extensive park restoration in Bidwell Park, Chico, California.
Participation in numerous community "clean up" events to preserve and restore waterways in Butte County, California.